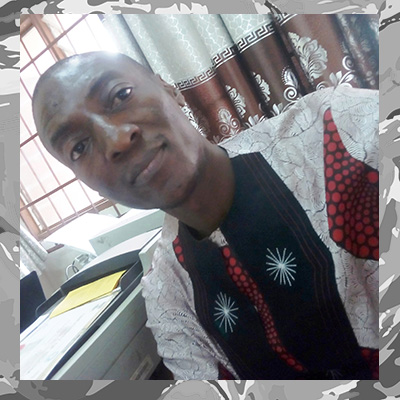 Chikelue C. Akabuike
Youth and unemployment: An insight into the entrepreneur sculpture practices of the Nsukka Art School
Chikelue Chris Akabuike graduated with Second Class Honours Upper Division (BA) in 1998, Masters in Fine Art (MFA), from 2000-2004, and Ph.D. in Art Education from 2005-2015 at the University of Nigeria, Nsukka. He was engaged as a lecturer in the same department in 2016 where he teaches Art Education among others. He has published a couple of journal articles and also participated in both local and international exhibitions like Restoration 2002, held at the National Museum and Monuments, Enugu; Crossing Boundaries & Frontiers, 2002, held at Centre Soleie d' Afrique, Bamako, Mali; IGWEBUIKE 2019:in honour of El Anatsui held at the National Gallery of Arts, Enugu.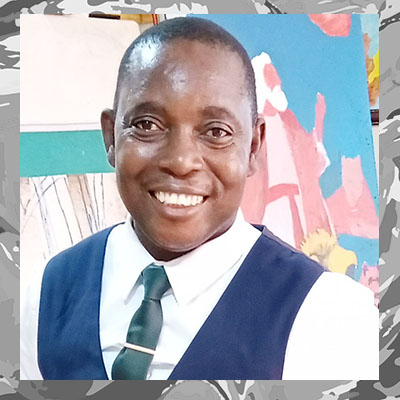 Olusegun M. Adeniyi
Transforming experiences of integrating Technology in Art Education: COVID-19 Pandemic Era
Prince Olusegun Michael Adeniyi is an award-winning art educator, green champion and teachSDGs ambassador. He is passionate about the integration of SDGs in his art lessons, most especially fostering holistic and inclusive education through quality art engagement. He passionately works towards advancing the learning field of art and giving his students the best of art education within a global perspective. Prince Olusegun teaches art in order to unlock talents, nurture creativity and encourage his students to be lifelong learners, critical thinkers, action takers, and global citizens. For about two decades, his students' artworks address different world issues. He presently teaches at Caleb British International School in Lagos, Nigeria, a school that takes the arts as an essential component of a complete education.  He is the founder of TeachingVisualArt.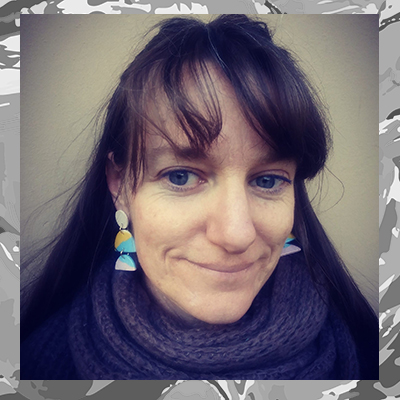 Alison Green
The kickstarter Creative Arts project - from policy to practise, transforming the classrooms of rural primary schools in South Africa
Alison Green is a lecturer, educator, project manager, researcher and facilitator. In 2013 she was the Arts Educator Representative at the UNESCO World Arts Alliance Conference in Germany. She ran the ASSITEJ SA Kickstarter Creative Arts programme, the first ever case study for the impact of Arts in Primary Schools, which won the BASA Development award with Rand Merchant Bank in 2017. She is a sessional lecturer for 'Drama for Life';, an Applied Theatre department WITS. Currently, Alison is head of Education at ASSITEJ South Africa and oversees all the arts education projects nationally.
Alison is interested in play and the transformative power of the Arts to shift and develop communities. She completed her MPhil through the Faculty of Education at the University of Cambridge in 2019.
---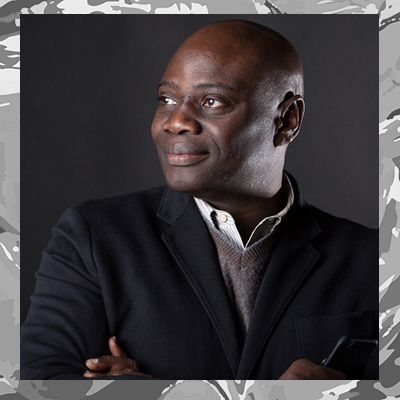 Capacity building in Art education and learning in the 21st century
'Segun Olude is a seasoned graphic design professional who has develop personal, professional, business and institutional brands and identities for over 20 years. His portfolio includes packaging and communication materials for various agencies and I-NGOs. Apart from his current practice as a designer, he has authored articles on design topics, and a definitive book on Yoruba language and culture.
A design educator, 'Segun's teaching dossier as a sessional instructor at the University of Manitoba's School of Art includes subjects such as Graphic Design Studio, History of Visual Communication, and Design Theory and Criticism. For service to humanity, he runs professional design seminars at universities, polytechnics, and public venues around Nigeria, and virtually to a worldwide audience.
Learn more about 'Segun Olude on his website, 
www.segunolude.com

"ArteNautas" by Teresa Alexandrino