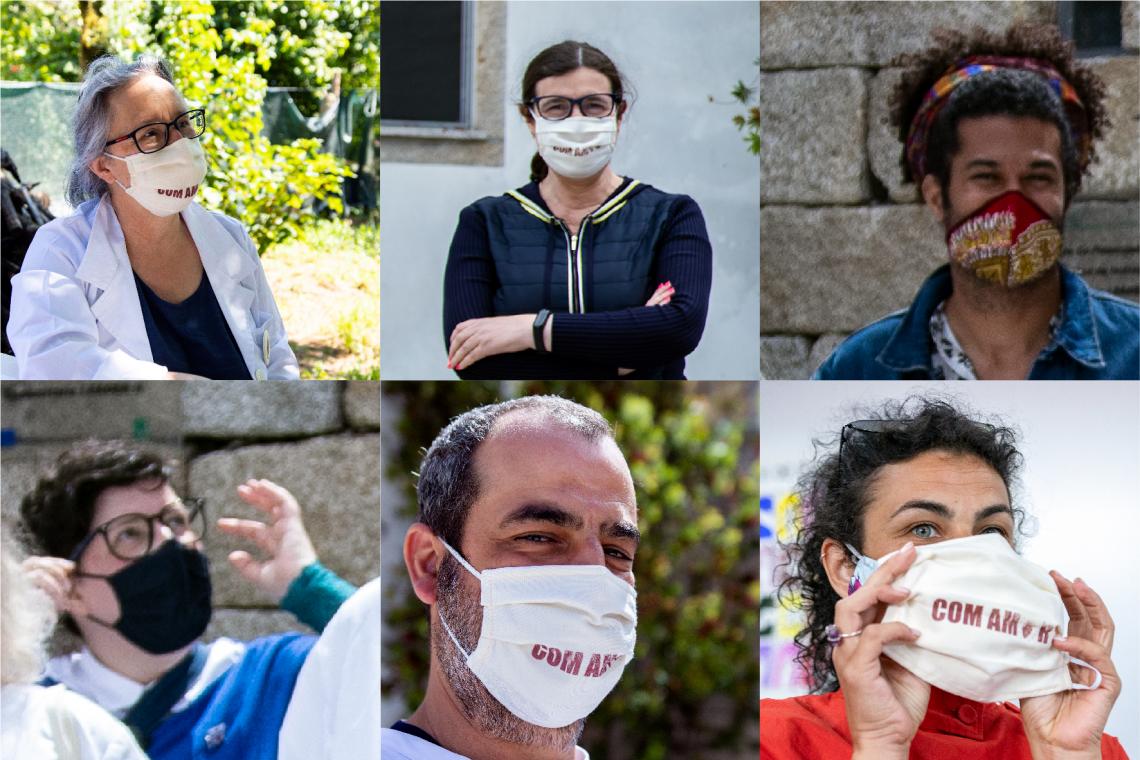 Célia Ferreira
Learning encounters in the Margins
Célia Ferreira is a PhD student at University of Minho, Portugal and has an MA in Art Education from the Open University of Lisbon, Portugal. Célia is a Visual Art teacher, member of the APECV research team and a trainer at CFAN-APECV Portuguese Visual Arts teachers' training center.
Ângela Saldanha
Learning encounters in the Margins
Dr Ângela Saldanha has a PhD in Arts Education from the Faculty of Fine Arts, University of Porto. She is a researcher at the Center for Research in Arts and Communication, at the Portuguese Open University and at the Institute of Research in Arts, Design and Society, University of Porto in Portugal. Ângela conducts arts-based research as well as activist art and education international projects with the C3 collective of art education researchers and artist educators.
Teresa T de Eca
Learning encounters in the Margins
Dr Teresa Torres de Eça holds a PhD in Arts Education from the University of Surrey Roehampton, UK. She coordinates the CFAN-APECV Portuguese visual arts teachers' training center. Teresa conducts arts-based research as well as activist art and education international projects with the C3 collective of art education researchers and artist educators.
Raquel Balsa
Learning encounters in the Margins
Raquel is a social designer and art activist, and works as a freelancer in community projects. Raquel is also a member of the APECV research team.
---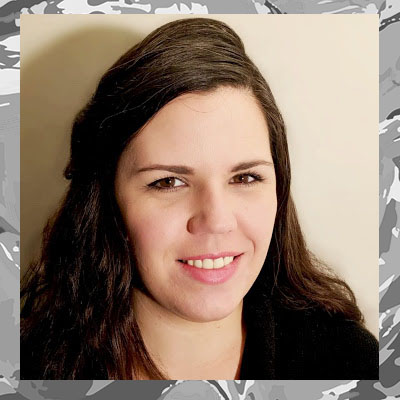 Michaella Cavanagh
Creating community through creativity: Using found objects to prompt dialogue about the struggle of becoming an academic
Michaella Cavanagh is an honorary researcher in the Faculty of Arts and Design at the Durban University of Technology, where she previously lectured in the Fashion Department. Winner of the 4th Excellence in E-learning award (2018), Kaila is interested in using blended and technology mediated teaching to ensure students have the best environment to become fashion designers. Currently pursuing her PhD in education, she is passionate about understanding how learning is shaped through socio-cultural contexts. Her current work focuses on using creative and alternative arts-based methods like comic drawing, metaphor, and object inquiry in understanding the self. Her enthusiasms are tolerated by her husband and small dog.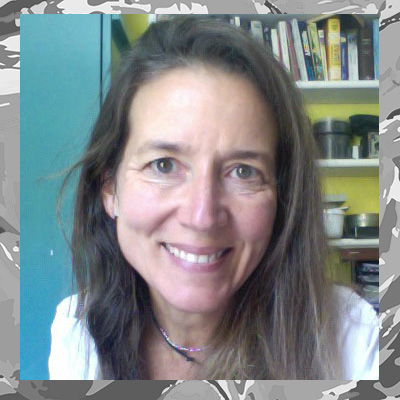 Christine Fourie
Representation of Africa in video games: the old normal
Christine Fourie enjoys Applied Linguistics, because it combines real life challenges with research. As an applied linguist she often finds herself in interdisciplinary contexts, which facilitate dynamic and creative processes. Her other passions are multilingual communication training and education within the South African context.
She has taught a wide range of age groups. She completed her PhD in Applied Linguistics at the University of Antwerp and focussed her thesis on the role of metacognition in communication training for healthcare purposes within a multilingual context. Currently she is working as a producer on an NRF project that runs from the Art Department at Stellenbosch University. This project aims to gamify stories from
marginalised South African cultures.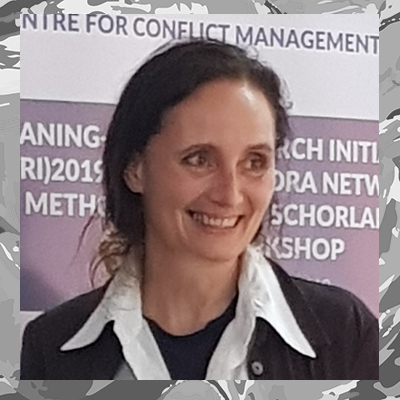 Elmarie Costandius
Representation of Africa in video games: the old normal
Elmarie Costandius is an associate professor in Visual Arts and coordinates the MA in Visual Arts (Art Education) at Stellenbosch University, South Africa. She studied Information Design at the University of Pretoria and continued her studies at the Gerrit Rietveld Academy, Amsterdam, and completed a master's in Globalisation and Higher Education at the University of the Western Cape. Her PhD in Curriculum Studies (Stellenbosch University) focused on social responsibility and critical citizenship in art education. Elmarie has
published in the field of art education, critical citizenship, decolonisation and social justice in local and international journals.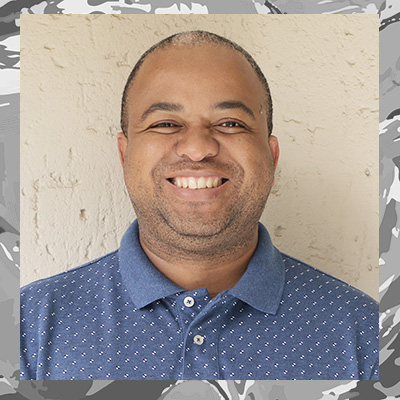 Khumo Moerane
Representation of Africa in video games: the old normal
Khumo Moerane is driven to make games about Africa, to bring our heroes and stories to life in this amazing medium. After obtaining his MSc in Video Game Enterprise, Production and Design from Birmingham City University in the UK, he founded the Africa Space Programme Video Games Studio in 2019 to develop African video games and to help advance video game development across our continent. Their first game Kea's World: Tselane and the Giant is a magical adventure about exploring African folklore in multiple African languages.
As a PhD candidate at the University of Stellenbosch, he seeks to understand African video game players and explore how they want to see themselves, their cultures and histories represented in video games.
---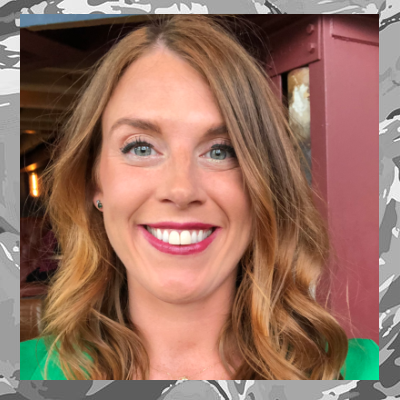 Linzi McLagan
Shake It Up: A YDance presentation discussing the current research findings on the impact of interdisciplinary dance in schools through a larger scale four-year dance initiative
Linzi McLagan is a proud Scottish School of Contemporary Dance graduate. Initially a teaching artist within the community initiatives team, she joined the Performing Arts team at Dundee College as a lecturer. She spent four years delivering movement science, body conditioning, contemporary dance and choreography and was group tutor for the 'Introduction to Dance course'. Linzi has worked extensively throughout Scotland as a Community Dance Artist, Dance Development Officer and a Dance Educationalist in Early Years, Primary, secondary and Further Education settings. She has a passion for learning and teaching and is an advocate for dance within the Education sector. Her goal is to initiate and facilitate discussions that empower teachers as well as challenge their perceptions and tacit assumptions. As Head of Education at YDance, Linzi is principally responsible for the Education strand of the company's work which includes strategic planning, management and delivery of education projects and events. Her role aims to promote the delivery of dance within the formal education sector and influence the future development of dance within the Scottish curriculum.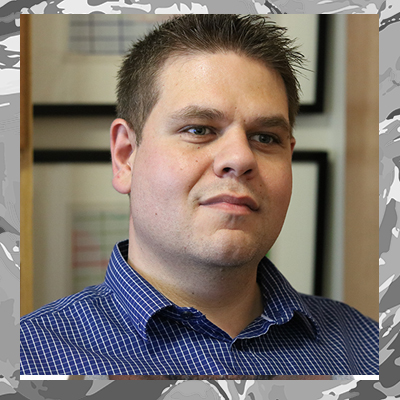 Jaco Meyer
Music and Arts for the visually impaired
Dr Jaco Meyer is a Johannesburg-based composer and researcher, working in the field of contemporary classical music and collaborating with visual artists. A large part of his oeuvre consists of collaborations with the conceptual artist, Willem Boshoff. Jaco studied at the School of Music and Conservatory of the North-West University (NWU). He completed his BMus degree, specialising in Music Composition and Music Theory. He completed a Masters degree in Music Composition (cum laude) and his PhD in Musicology and Music Analysis at the NWU. His music and research have been presented at several local and international concerts and conferences. Jaco is an Extraordinary Research Associate at the MASARA research entity of the NWU.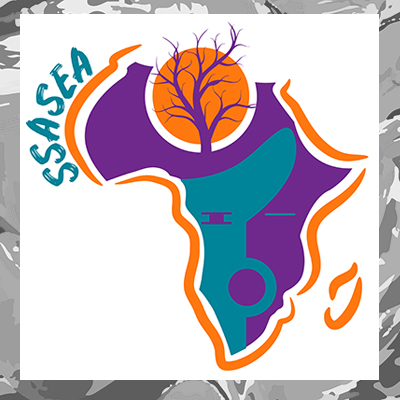 Irene Muller
Integrating community knowledge into the pre-service teacher Physical Science curriculum
Dr Muller is the Natural Science coordinator (all NWU campuses) in the BEd program, and part of the management team of the School of Mathematics, Technology and Science Education (SMSTE) in the Faculty of Education, NWU. Dr Muller obtained B Sc Ed(Chemistry and Botany) at UFS, B Ed Hons (NWU VC), M Env Man (NWU PC) and Ph D
(Projects and Management) (NWU VC). Dr Muller's field of expertise is citizen science projects in water quality - and climate change education. Her preferred research methodology is participatory action research (PAR). In the SSASEA Conference presentation she reveals findings from another project, namely the infusion of indigenous knowledge, via community-based stories, in Physical Science.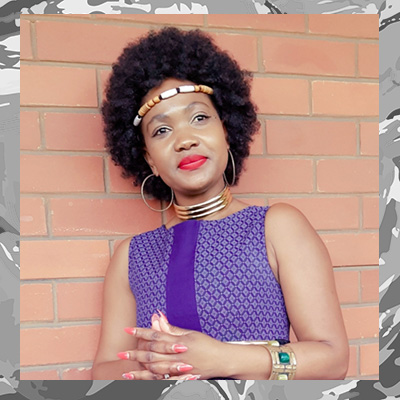 Ndabezinhle Nxumalo
Indigenous knowledge in the FET Art curriculum
Ndabezinhle MaMngomezulu Nxumalo is a visual artist and has been teaching grade 8 – 12 Art for 10 years. She is currently the Subject head for Creative Arts and Visual Arts at her school. In 2019 she was awarded a certificate of appreciation in the Umfolozi Circuit Management Awards for obtaining 100% in Visual Arts in 2018. Her teaching philosophy is to encourage her learners to come back to the source (azibuye emasisweni). She does this by encouraging them to speak about the themes they explore from their perspectives and to
be critical about the lens they use to view the world. Learners should constantly self- introspect and ask themselves; 'is this me or someone else speaking?' 'Are these my opinions?'
---
Elisabeth Rosa Maria Noske
Project "Cor-Stick": Distancing through arts education in SARS-CoV-2-era"
Elisabeth Rosa M. Noske, M.A Philosophy (Theology, Communication), M.A. Art Education (Art History, Didactics). Physikum (Studies in Medicine). Art Teacher (Highschool) Art education in art museums, galleries. Creative-Workshops. Photographer, Filmmaker, cultural
correspondent. Author for aesthetic-artistic education. Lecturer University of applied sciences Munich, Diploma University of applied sciences, Bad Sooden-Allendorf / Munich, Germany.
Robyn Nesbitt
Instilling a Practice of Listening, Reflecting and Envisioning: Addressing the  Gaps in Through Arts Education in Covid-19 times
Robyn Nesbitt is a South African artist, researcher and educator. Her practice and research area is in exploring collaborative practice as a means of  generating artist-led pedagogy and knowledge production. Robin holds a Masters in  Visual Arts and Education from the University of Barcelona (2017), a Masters in Fine  Arts from the University of Cape Town (2010) and Bachelor of Fine Arts at the  University of the Witwatersrand (2006). Robin is currently the International Operations Manager for Dramatic Need.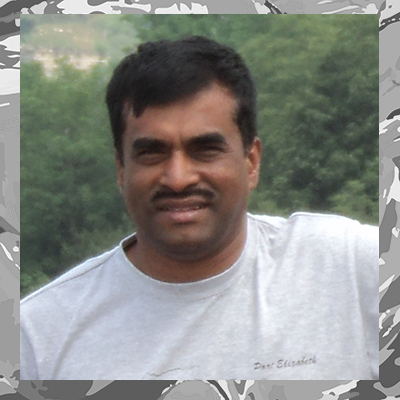 Lugamurthie Athiemoolam
Using an object medley to frame my identity as a lecturer embracing inclusivity and equality to enhance my students' wellbeing
Professor Logamurthie Athiemoolam is an Associate Professor in the Faculty of Education at the Nelson Mandela University in Port Elizabeth, South Africa. He teaches English Home and First Additional Language as well as modules focusing on issues and challenges in South African education to undergraduate, pre-service teachers. His research interests lie in the fields of language teaching, education and educational management, drama-in-education and diversity pedagogy. His teaching strategy is informed by drama pedagogy, crossing the disciplinary line between languages and the arts. At postgraduate level, Logan has already supervised a number of Honours, Masters and Doctoral students in the fields of language and general education. His highly acclaimed workshops are directed at addressing sensitive issues around diversity and inclusivity through process drama.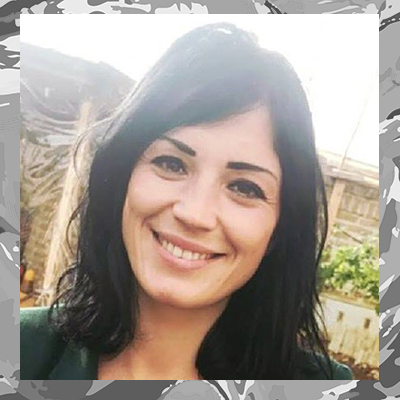 Albane Buriel
Education in humanitarian emergencies: Artistic response through the artistic biography with young people in Iraq and Syria
Albane Buriel is a doctoral student at UQAC (Université du Québec à Chicoutimi, Canada). She specializes in humanitarian action, artistic practices and education in conflict zones and contexts of extreme violence. She is a consultant to humanitarian organizations for education as a tutor and trainer of social and educational practitioners, recently in Syria and Iraq. Her research projects are part of a process of transformation through artistic devices designed, implemented and evaluated in the framework of participatory action research, in particular through cooperative educational engineering with facilitators.
Participatory action research for education in emergency humanitarian aid (education through the arts)
 Education in situations of displacement (international migration and refugee camps)
Political ideologies, violence and education systems (wartime enlistment and violence processes) 
---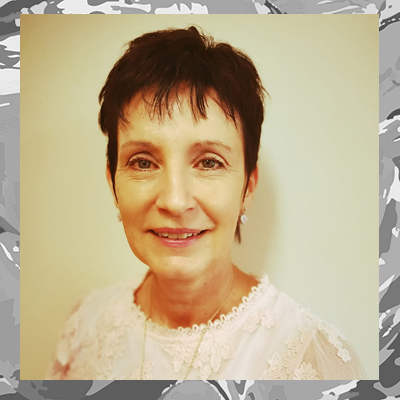 Mariëtte Koen
Using recycled art materials to enhance the holistic wellbeing of children in the early years
Mariëtte Koen is an associate professor in the School of Psychosocial Education (Learner Support) in the Faculty of Education at the Potchefstroom Campus of North-West University.
She is a member of the COMBER (Community based Education Research) team under the leadership of prof Lesley Wood and is the leader of the ECDE in communities' cohort. She began her career as a remedial and foundation phase teacher before she obtained a
professional qualification as an educational psychologist. She was nominated for the HELTASA Excellence in Teaching and Learning Award 2013. She has published numerous chapters in Life Skills books and in order to prepare students for community engagement, she has completed a Qualification in Service Learning (HES 717) at UFS and a second Master's degree in teaching and learning in Higher Education (US).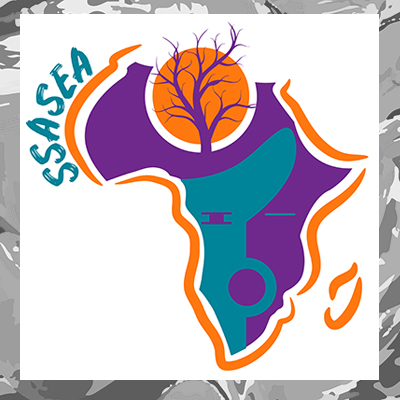 Marinda Neethling
Using recycled art materials to enhance the holistic wellbeing of children in the early years
Dr. Marinda Neethling is a senior lecturer and subject chair of learner support / inclusive education at the Unit for Open Distance learning on the Potchefstroom campus, NWU. Her research and teaching-learning philosophy focuses on community engagement research in ECCE through a participatory lens to enhance practical and contextual teaching and learning to encourage sustainable transformation in education. Her vision and mission are to develop self-efficacy in practitioners, teachers, students, and herself to enable us all to become
lifelong critical but positive innovative thinkers in our lines of expertise.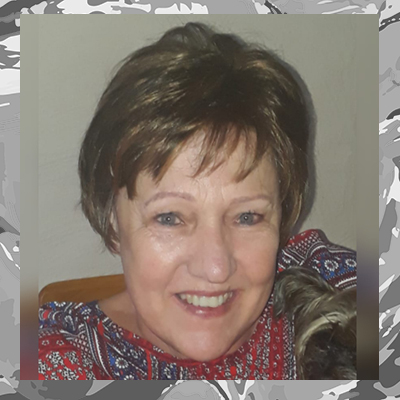 Stef Esterhuizen
Using recycled art materials to enhance the holistic wellbeing of children in the early years
Stef Esterhuizen is a senior lecturer at the Faculty of Educational Sciences at the North- West University (Vaal Triangle Faculty), Vanderbijlpark, South Africa in the School of Psycho-social education. She acts as Programme Leader of the Foundation Phase / ECDE
of the North West University. Stef had 20 years teaching experience before commencing her career at NWU in 2005. She lectures undergraduate students for the past 15 years and acts as study leader for post-graduate students. She participates in several national and
international conferences. She published chapters in various books and believes that all children can achieve their maximum potential through apposite instruction that enhances cognitive and critical thinking skills. Her research interests are the improvement of teaching and learning practices of prospective teachers to promote the holistic development of
children from birth to 9 years through play.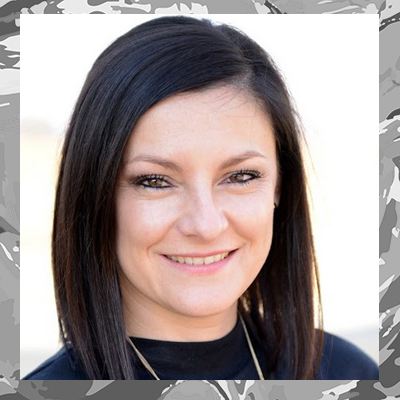 Benita Taylor
Using recycled art materials to enhance the holistic wellbeing of children in the early years
Benita Taylor is an Early Childhood Development (ECD) lecturer affiliated to the North-West University (NWU)'s Potchefstroom Campus. She completed her BEd Foundation Phase degree at the NWU and began her career during the completion of her BEd Hons in Learner Support. After completing her studies, she held a
teaching position and returned to the NWU in 2011 as a quality adviser at the Unit for Open Distance Learning. In 2017, she accepted a lecturer position in ECD in the Faculty of Education, where she is currently responsible for the delivery of distance learning modules in the Gr R diploma program. She is also involved in the development of a new BEd degree and diploma in Early Childhood Care and Education (ECCE) and is currently working on her PhD in the field of ECCE (0-4 years).
---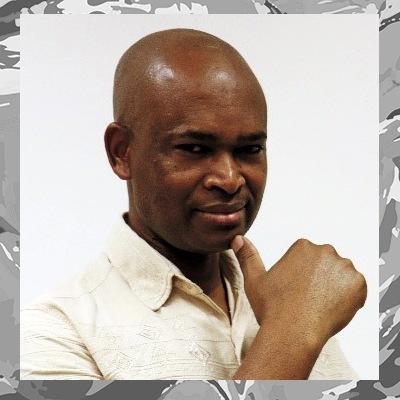 Mashaole J Makwela
The meaning of Africa-centred knowledges in visual arts: Art educators in the making
Mr MJ Makwela is currently a senior lecturer and course coordinator in the Fine Art section in the Department of Visual Arts and Design at the Vaal University of Technology. Qualifications: MTech Multimedia and presently he is busy with a PhD in Visual Arts at the Vaal University of Technology. Mashaole is engaged with the following teaching responsibilities and research interests: Teaching activities: Digital imaging, digital storytelling, animation, visual design, video and film, Art Theory and Visual studies. Other responsibilities include curriculum development, among others. Research interests: Animation studies, film and memory/history, liberation history or memory studies, Afrocentric/postcolonial studies, IKS and Visual studies, art and technology.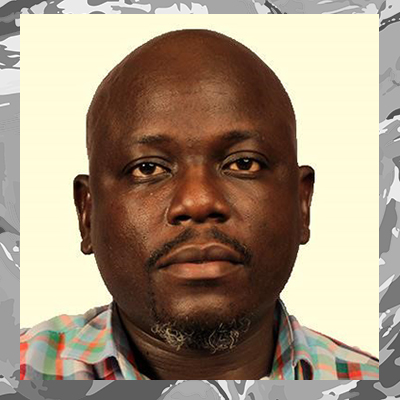 Obed R Mokhuhlani
The meaning of Africa-centred knowledges in visual arts: Art educators in the making
Obed Robert Mokhuhlani is an artist, independent curator and art educator hails from Botswana. He is currently studying for a Masters in Arts and Culture Management with Rome Business School, Italy. In 2017 Obed graduated from Vaal University of Technology (VUT) with a BTech-Fine Art in Printmaking. He is currently teaching Art at a Junior Secondary School in Kanye, Botswana. He has also attended numerous
art workshops in his native country and internationally including, notably, the 2019 International Curatorial Intensive programme in Cape Town by Independent Curators International (ICI, New York) and the 2018 Tulipamwe International Artist Workshop in Windhoek, Namibia. He is a founding member and currently the Chairperson of Visual Art Forum for Educators in Southern Africa (VAFESA), a position he held since October 2019. Obed has exhibited in numerous Group exhibitions in his home country as well as in South Africa, San Diego, New Mexico, Zambia and Namibia. He is a member of Thapong Visual Art Centre in Gaborone in good standing. He has won several awards in Botswana including Thapong Artist of The Year Award, in 2017 and 2014. His curatorial work began in 2016, when he curated an art educators
exhibition at Thapong Visual Art Centre in collaboration with the Thapong Centre, Botswana Consulate in South Africa and The Department of Visual Arts (VUT). He has since 2019 been contracted by Groundworks Company as resident curator for Francistown Arts Meeting (FAM) annual exhibition in Francistown, Botswana.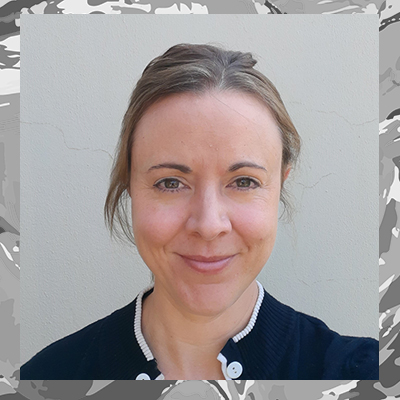 Marguerite Müller
If our objects could speak, what would they say about us?
Marguerite is a senior lecturer in the School of Education Studies, Faculty of Education at the University of the Free State. She holds a BA in Fine Arts, PGCE, Masters of Education, and PhD in Higher Education studies. At present, she teaches within the discipline of Curriculum Studies with a specific focus on socially just and anti-oppressive pedagogies. Her interest is in Creative Arts and Arts Education specifically.  In her research, she employs arts-based methodologies to explore issues of educator identity and subjectivity in the higher education space.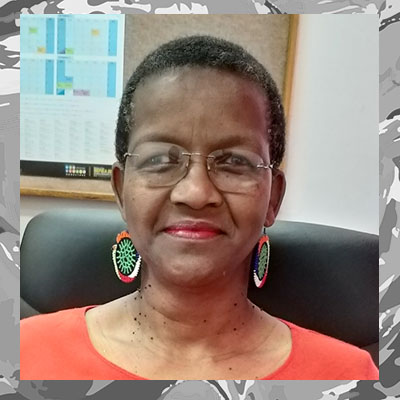 Mandisa N Dhlula-Moruri
If our objects could speak, what would they say about us?
Mandisa N Dhlula-Moruri is a lecturer in the Department of Mathematics, Natural and Consumer Sciences Education in the Faculty of Educational Sciences at Walter Sisulu University. She holds a Secondary Teacher's Certificate and Secondary Education Diploma, both in Home Economics/Consumer Studies; BA, B.Ed., Masters in Higher Education Studies, and PhD in Teacher Development Studies. She currently teaches Curriculum Studies in Consumer Studies with a focus on
collaborative learning. Her interest is in self-study and self-reflective research methodologies in teacher education, with a focus on classroom-based research.
---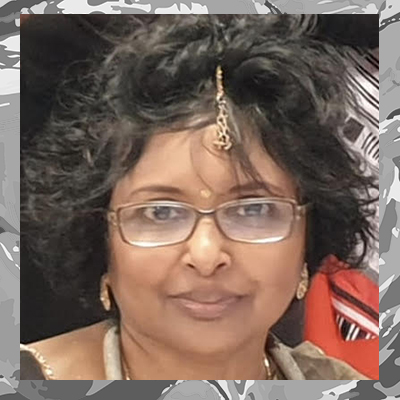 Daisy Pillay
Productive un-knowing through curating a virtual exhibition of object artworks
Daisy Pillay is an Associate Professor in Teacher Education. Her scholarship is in Identity Studies and focuses on teacher's personal-professional lives as the source and site for their learning, revising, and self-transformation. Her creative methodological approaches for studying lived  lives include narrative inquiry, self-study research, autoethnography, and other self-reflexive methodologies.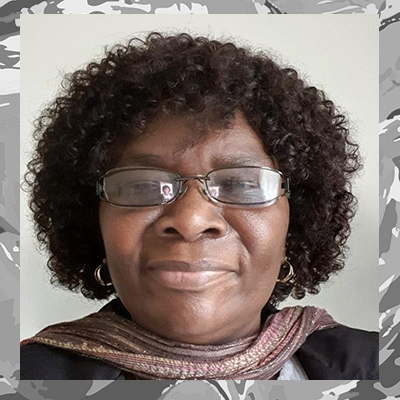 Theresa Chisanga
Productive un-knowing through curating a virtual exhibition of object artworks
Theresa Chisanga is an associate professor of English Language and Linguistics at the Walter Sisulu University (WSU). She has been coordinating educational research projects at WSU for many years. Her collaborative work includes working with colleagues from across disciplines and faculties engaging in self-reflexive research to improve our practice and contribute to social change.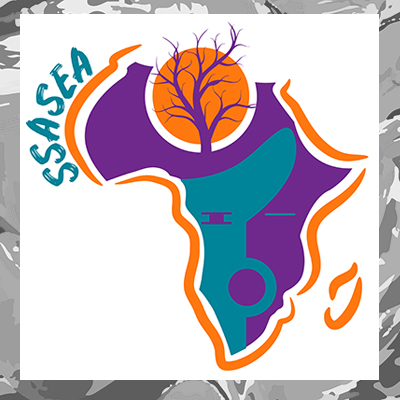 Anita Hiralaal
Productive un-knowing through curating a virtual exhibition of object artworks
Anita Hiralaal is a lecturer in Accounting at the School of Education, Indumiso Campus, Durban University of Technology. She has a Ph D in Teacher Development Studies from the University of Kwa-Zulu-Natal. Anita has been involved in teacher education for many years and enjoys teaching Accounting. As part of her doctoral studies, she adopted an arts-based self-study methodological approach and used many arts-based research approaches in her study. This prompted her to incorporate the arts into her Accounting Pedagogy teaching with excellent results. Anita has some novel, exciting and non-conventional ideas to share about the arts in education.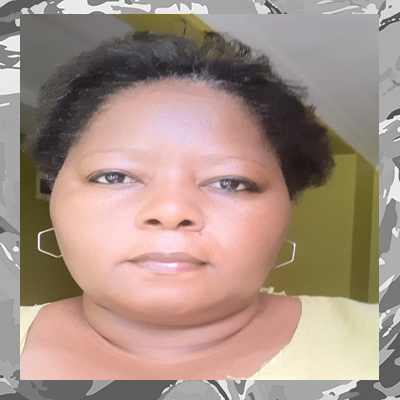 Lungile Masinga
Productive un-knowing through curating a virtual exhibition of object artworks
Lungile is a Senior Lecturer in Curriculum and Education Studies and has also worked in the Gender and Education discipline at the University of KwaZulu-Natal (UKZN) in South Africa. Her academic work focuses on gender and sexuality education. Methodologically, her work has contributed to the scholarship on collaborative memory-work, oral storytelling with teachers, and Self-study research inquiry.  She is also a member of the Self-Reflexive Methodologies Special Interest Group of the South African Educational Research Association.
---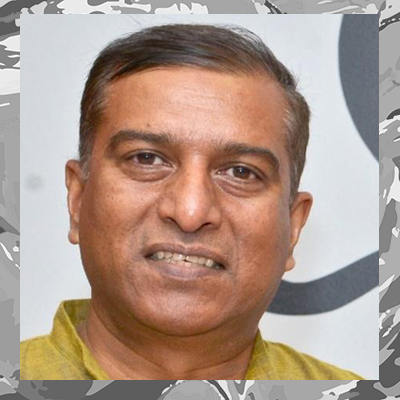 Inbanathan Naicker
Productive un-knowing through curating a virtual exhibition of object artworks
Inbanathan Naicker is Associate Professor in the School of Education at the University of KwaZulu-Natal, South Africa. His research interests include leadership development, leadership typologies, human resource management, school governance, internationalization of higher education, and self-reflexive methodologies. He has published a number of journal articles and book chapters, presented papers at national and international conferences, guest-edited journal special issues, and co-edited books.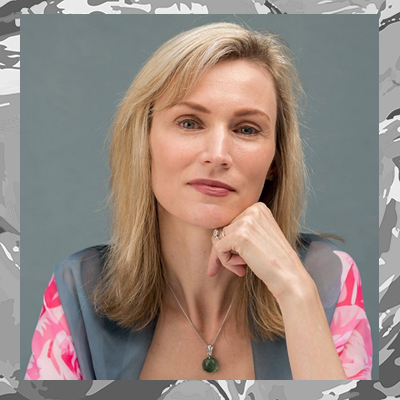 Kathleen Pithouse-Morgan
Productive un-knowing through curating a virtual exhibition of object artworks
Kathleen Pithouse-Morgan is a Professor of Education. Her scholarship is in professional learning, focusing on better understanding and supporting teachers as self-directed and self-developing learners. She uses arts-inspired, dialogic, and transdisciplinary approaches in the self-reflexive methodologies of self-study research, narrative inquiry, and autoethnography.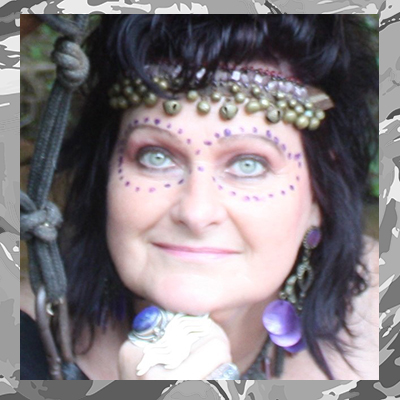 Dr Antoinette (Toni) D'amant
The power of the circle
Antoinette (Toni) D'amant is a lecturer in Social Justice Education at UKZN's School of Education. The focus of her work is about facilitating how to be self-reflective and critical individuals and practitioners regarding living, working and teaching for diversity, inclusion and social justice.
Toni's research and community engagement passion revolves around facilitating the empowerment of previously disadvantaged social groups. Her choice of methodologies in these endeavours include arts-based and narrative inquiry and the importance of finding creative platforms for previously unacknowledged voices. In 2017 she initiated, directed and scripted the Women Rising Performance Project which was held at the Natal Playhouse during women's month. Toni was awarded the UKZN staff excellence award for community engagement for this project.
---

"ArteNautas" by Teresa Alexandrino