This year, the Master's award is shared by Ms Erika Potgieter and Mr T.K. Sebotsa.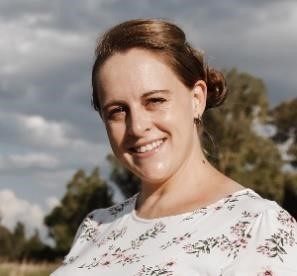 ​
Ms Potgieter completed her MEd degree at NWU, and delivered an excellent dissertation. The title of her study is Pedagogies of play to develop intermediate phase mathematics teachers' metacognitive awareness. She graduated cum laude in May 2020. A mark of 83% was allocated by her examiners. This was the highest mark allocated to a master's dissertation in the Faculty of Education at NWU in 2020. She seems to be a natural academic with a great deal of intellectual curiosity and commitment. Ms Erika Potgieter Additionally, Ms Potgieter contributed to the body of knowledge regarding the use of puppetry in the intermediate phase (and not only in the foundation phase) in mathematics, with her Master's study, and her engagement in the project, "Teachers without borders", and Indigenous Knowledge projects (FUCHS FOUNDATION- and NRF-funded). Another important aspect she elaborated on, is the access and understanding learners have when learning through play and puppetry. Puppets give both teachers and learners a voice without them having to speak directly – it is the puppet, and not the learner or teachers, who has difficulty doing mathematics. She published a number of articles in accredited journals and has also contributed book chapters in both national and international books.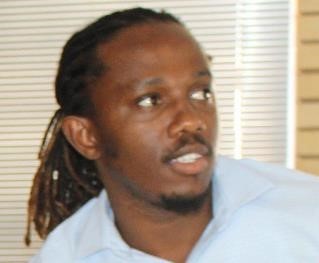 ​
Mr Sebotsa obtained his MEd degree in Science Education cum laude, with a final mark of 76%. The title of his dissertation was Natural Sciences teachers' lived experiences of contextualised interventions and its affordances for professional development. Prof. Lesley Le Grange, one of the examiners, commented on the dissertation as follows; "The thesis provides evidence of much epistemological labour on the part of the candidate and the candidate is congratulated on a mammoth task performed that in my view is beyond the scope of a Master's study by full-thesis." Dr Angela James, the other examiner, Mr Tswakae Sebotsa commented as follows; "It is my assessment that the candidate has done extensive work, demonstrated his high competence to work independently, and produced a dissertation of excellent quality. This dissertation provides an in-depth account of the Natural Sciences teachers' professional development during an intervention." Despite being a Junior Lecturer at the NWU, Mr Sebotsa has already published extensively in accredited journals.